Skype account could be deleted only by deleting your entire Microsoft account. Please note that by deleting your Skype account you will also delete all other associated Microsoft properties including your Outlook email, Office 365, OneDrive, Xbox Live and will no longer have access to it. That is why deletion of your Skype account is the last resort you should take. If you just want to stop paying money for your Skype subscription, consider canceling Skype subscription instead of deleting Skype account.
If you are sure that you want to delete your Skype account proceed through the following steps. Below we give steps for deleting your Skype account using Skype desktop app. We give it based on Skype for Mac OS but steps for Windows OS are similar.
First you need to go to Skype Preferences. In order to do this, select Skype->Preferences in the main application menu.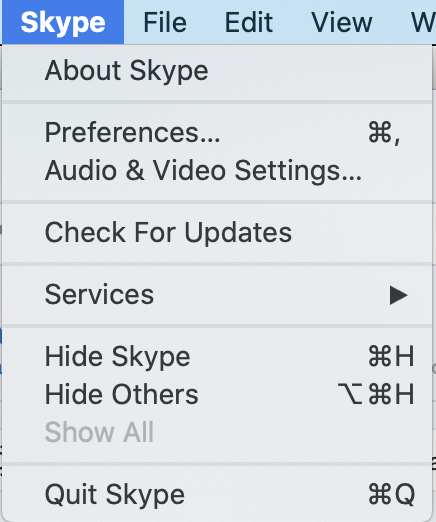 You will see the Skype preferences dialog open. Make sure that Account & Profile is selected in the sidebar on the left.
Look for "Close your account" option on the right. You may need to scroll to see it (it is highlighted in gray on the screenshot). Click on it.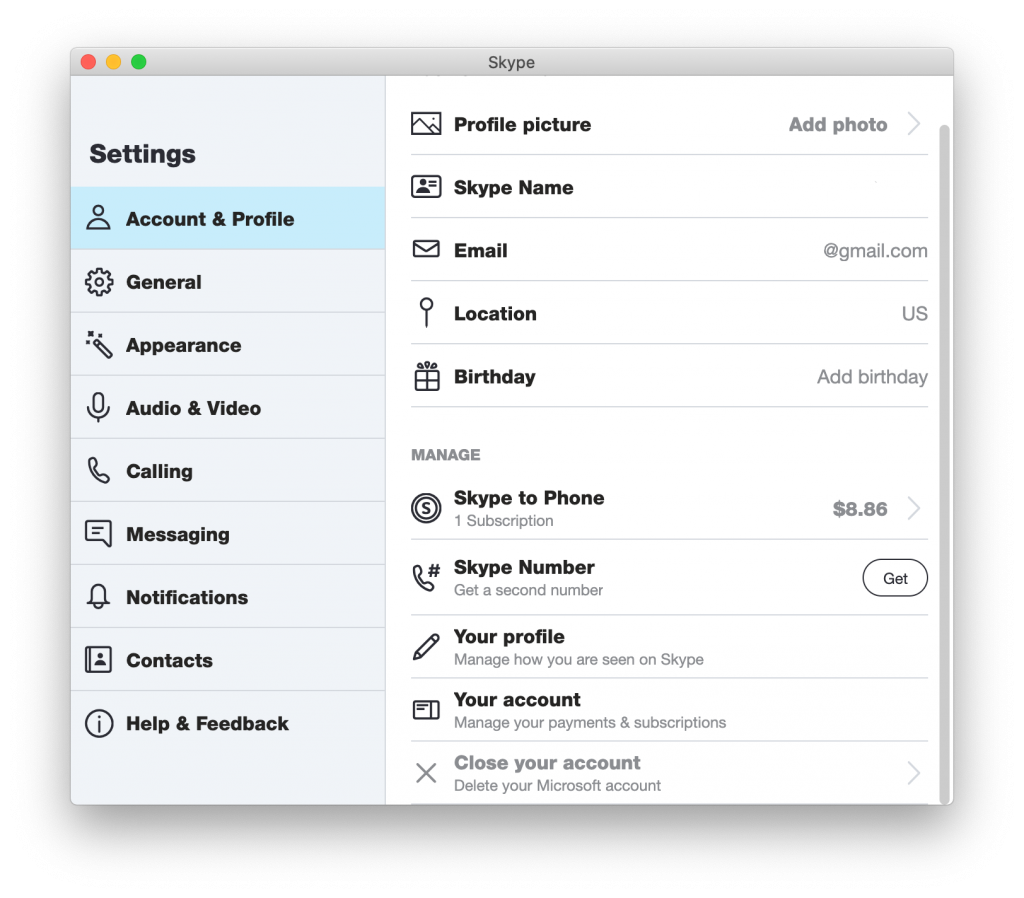 In order to proceed with closing your account you will need to login by providing your Microsoft account e-mail and password. You will be asked to login inside the same dialog box used for preferences.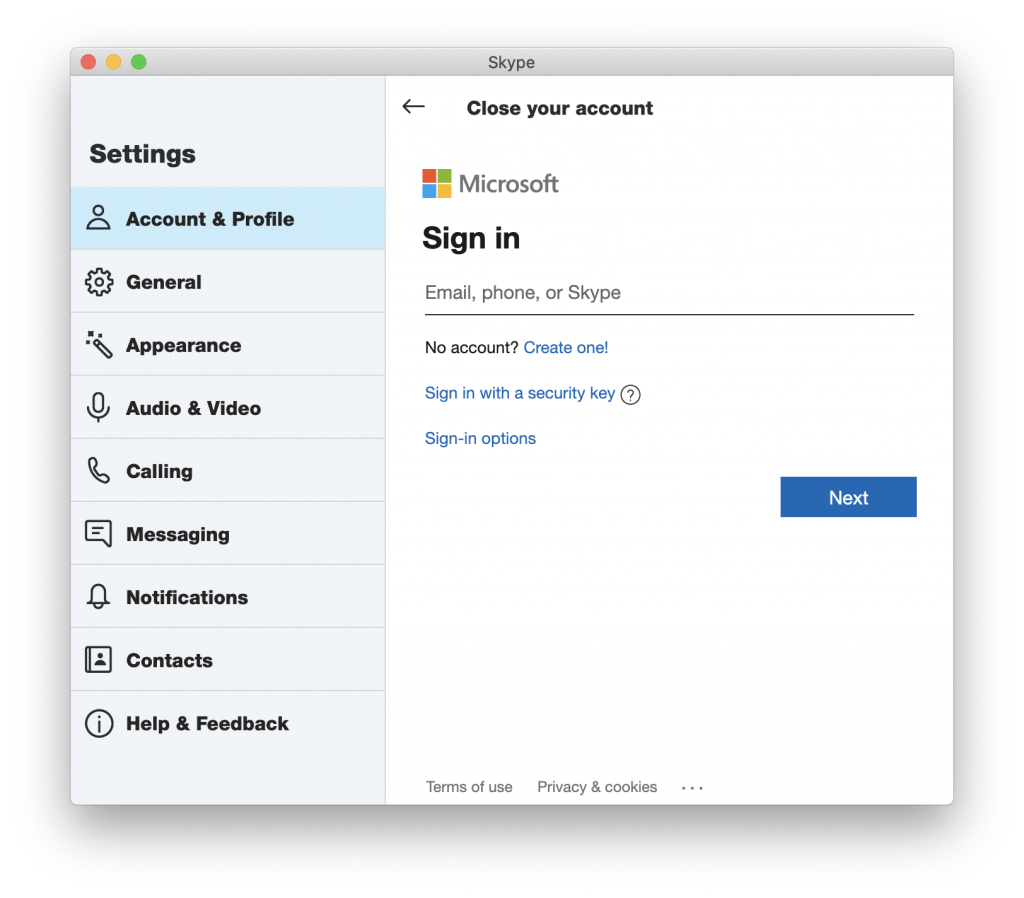 You will also be asked to verify your identity by SMS or some other method.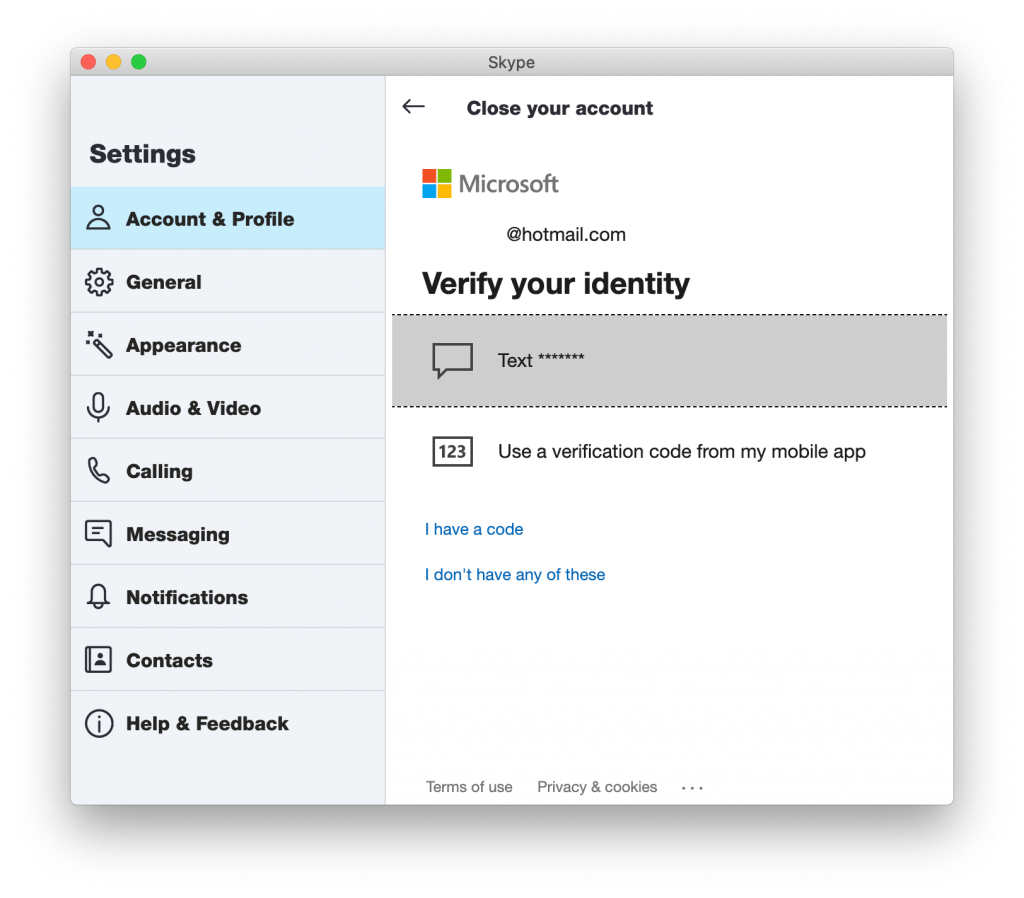 After that you will be asked to confirm that you really want to close not just your Skype subscription but your entire Microsoft account, thus loosing access to all services provided by Microsoft including Microsoft Office, Xbox Live, Hotmail.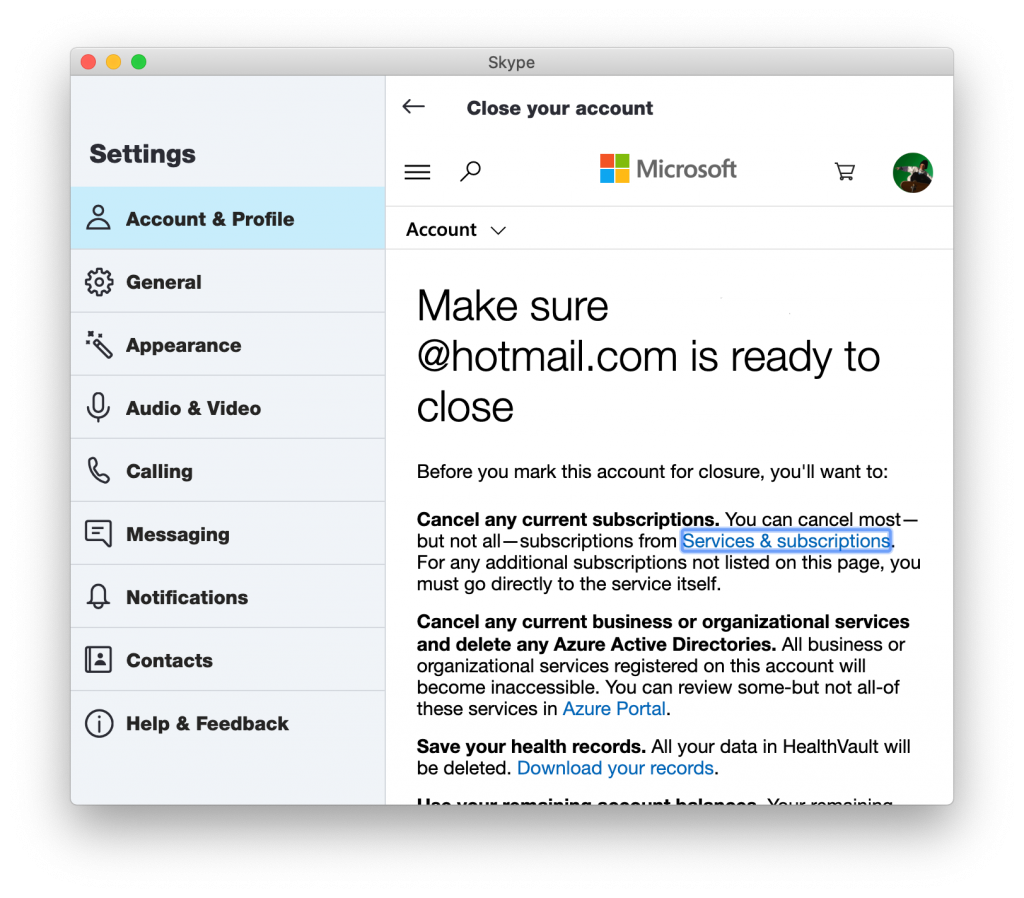 You will also receive recommendations about backing up any data that may be stored in your Microsoft account. This will include:
Business and organizational services and any Azure Active Directories
All your health records in HealthVault
Remaining Xbox life gift card balances
Remaining skype credit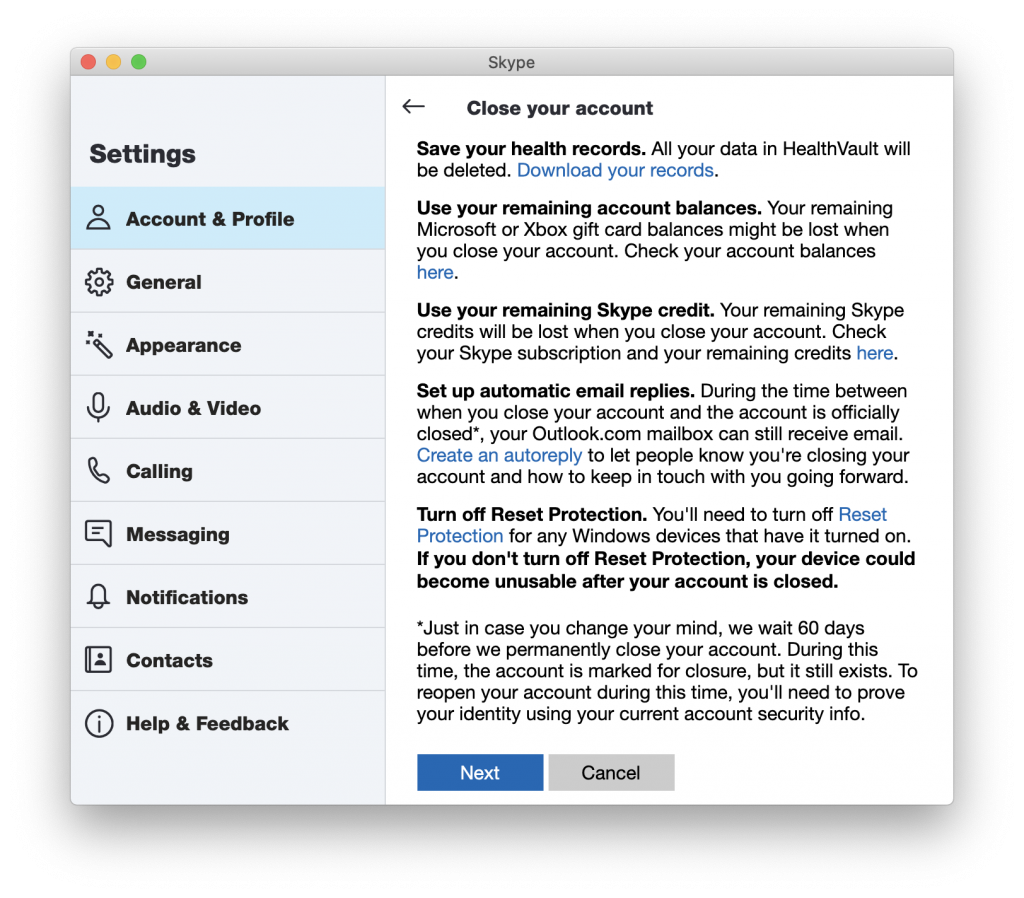 Microsoft also recommends setting up auto-reply in your Microsoft e-mail before closing your account. This is necessary because of the 60 day delay before your account is fully closed. During this time you may still receive e-mail to your Microsoft inbox but you won't be able to access it any more. Also it is important to know that during this 60 days it is still possible to reinstate your account again. In order to do this you will need to provide a proof of identity.
When you click "Next" on this screen you will be see a final screen with multiple checkboxes. You will need to check all of the checkboxes to enable the "Mark account for closure" button. Make sure to read through all the text next to the checkboxes carefully. While closing your Skype and Microsoft account you may accidentally delete something important located on the Microsoft online property. As a final step at the bottom of the screen Microsoft asks you to enter the reason why you want to close your Microsoft and Skype account. Select the one and click "Mark your account for closure" to close your Skype account.