You can cancel Netflix account any time from https://www.netflix.com/ website. To do this click on your avatar icon in the top right corner of the screen. A popup menu will appear. Click on the "Account" option in it.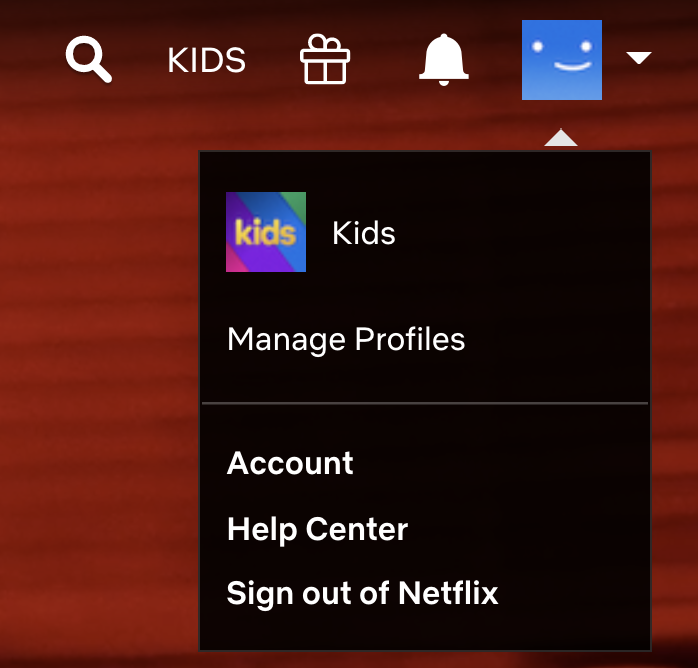 You will see account options management page. Look for the "Cancel Membership" gray button located next to the "MEMBERSHIP & BILLING" text. The "Cancel Membership" button could be either under this text or to the right from it depending on the page layout.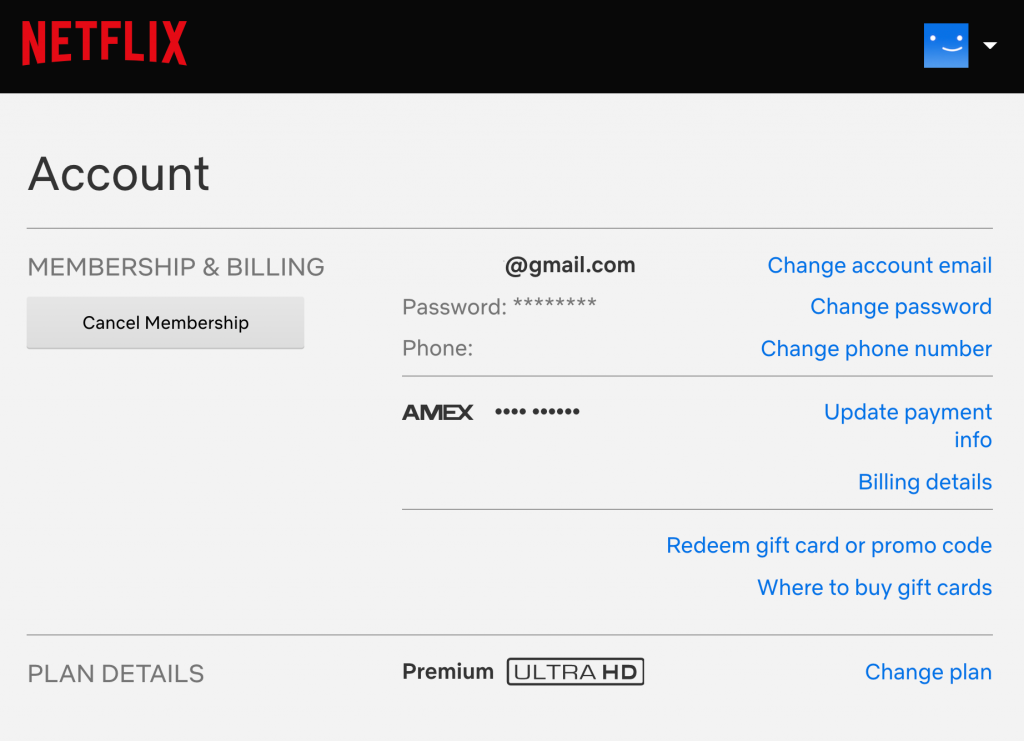 "Cancel Membership" has a gray color similar to the background so it may not obvious to find it. On the screenshot above it is located right under the "MEMBERSHIP & BILLING" text.
Click on it to start the Netflix cancelation process. You will see Netflix suggesting you two options. You can click "Downgrade my plan" to switch to a less expensive (or just different) plan or click "Finish cancellation" button to finish cancellation.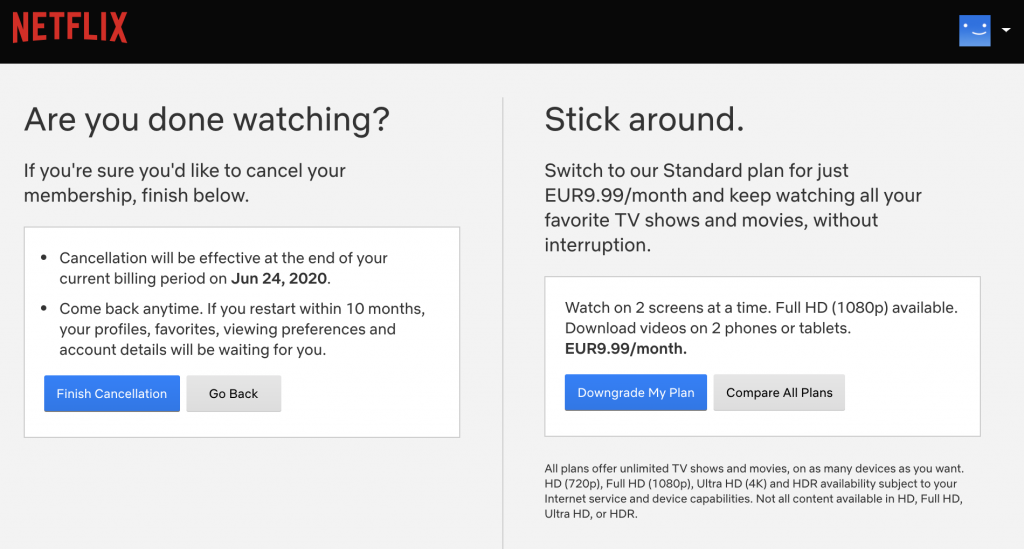 If you cancel Netflix account your viewing preferences, profiles, favorites, and account details will be preserved for 10 months since the cancelation date.
Once you Netflix subscription is cancelled you will see a confirmation screen where you provide feedback to Netflix why you cancelled your Netflix account.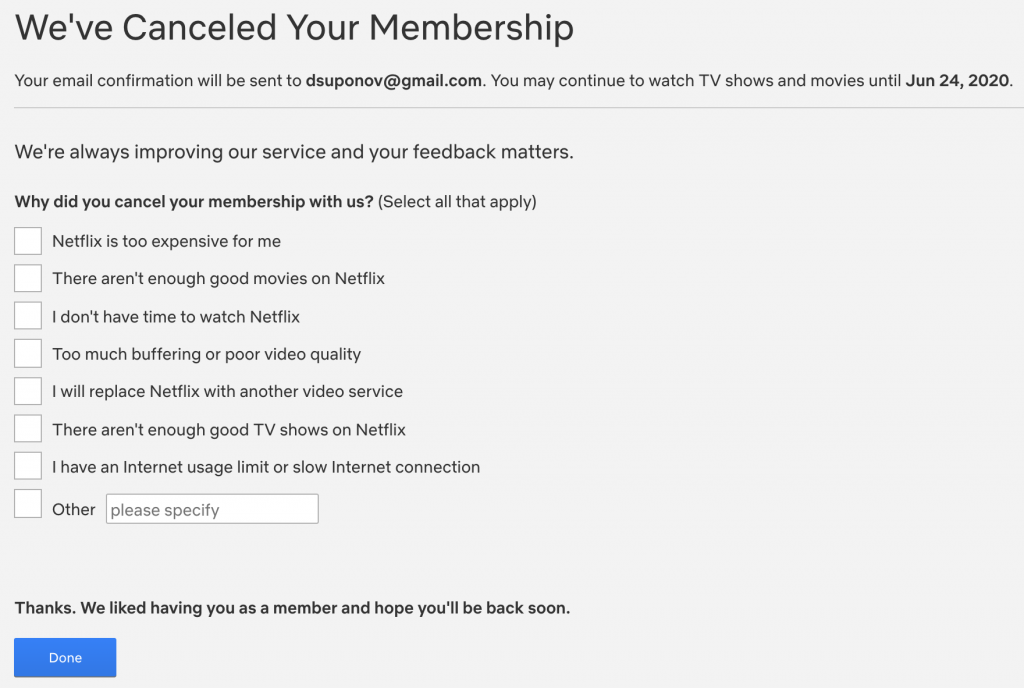 Click on the corresponding checkbox and click "Done" to finish.
Change Netflix subscription
Instead of canceling Netflix account you may change your Netflix plan. In order to do this, sign in to your Netflix account by clicking "Sign In" text at the top right corner of Netflix website. After signing in to your Netflix account you should see your avatar icon at the top right corner. Click on it to open a popup menu. Select "Account" from the menu.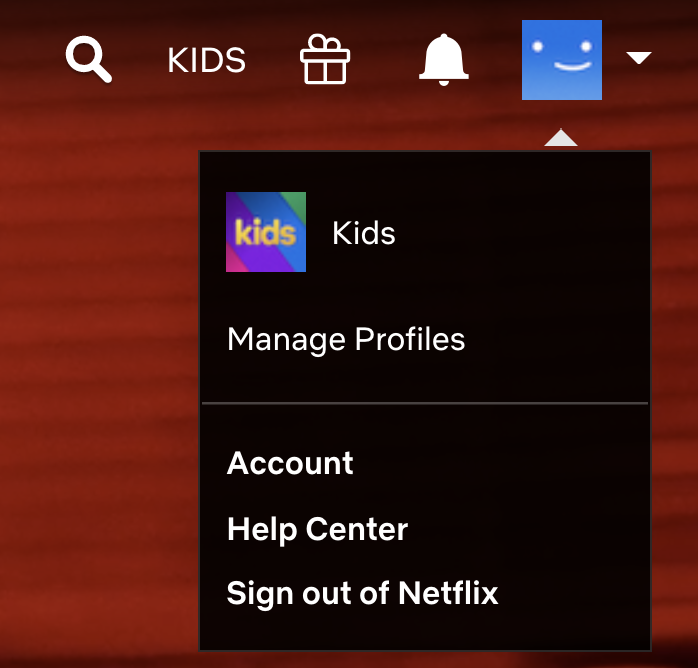 Look for the "Change plan" link on the right side from "PLAN DETAILS" text. Click on it to see plans selection.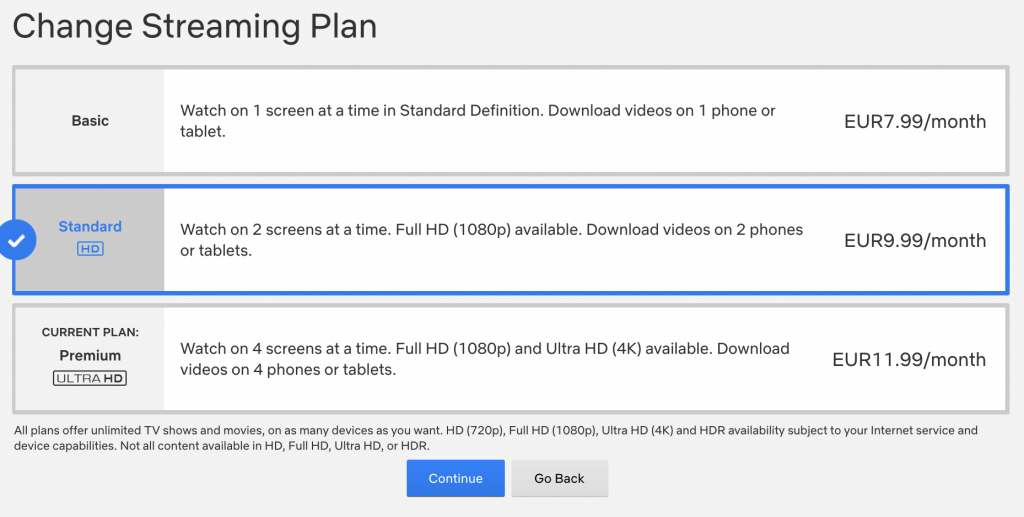 Select the plan which suits you best and click "Continue" to switch to it.