Before deleting your Facebook account make sure that you understand that all your Facebook data including photos, posts, videos and everything else you've created on Facebook will be permanently deleted. It will be impossible to reactivate your Facebook account after deleting it. If you used your Facebook account to login to some other internet properties or applications, it will stop working and you may need to recreate your account or fix the log in issues.
It is important to note that you cannot delete your Facebook account from the mobile app. You can only do it from https://www.facebook.com.
To delete Facebook account, you need to perform following steps. Login to your Facebook account on https://www.facebook.com. Click on the small blue triangle in the right top corner of the page and the Facebook menu will popup.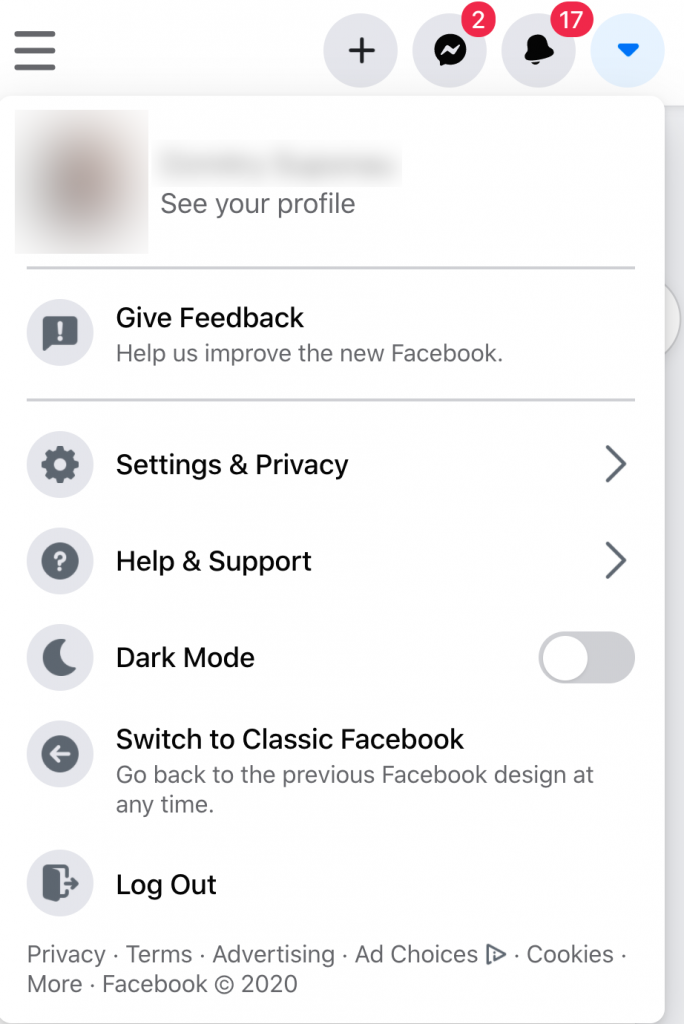 In this menu you need to select "Settings & Privacy" which will open "Settings & Privacy" submenu.
In this submenu select "Settings" to open Facebook Settings page. On the left sidebar select "Your Facebook Information" to open the corresponding Settings section.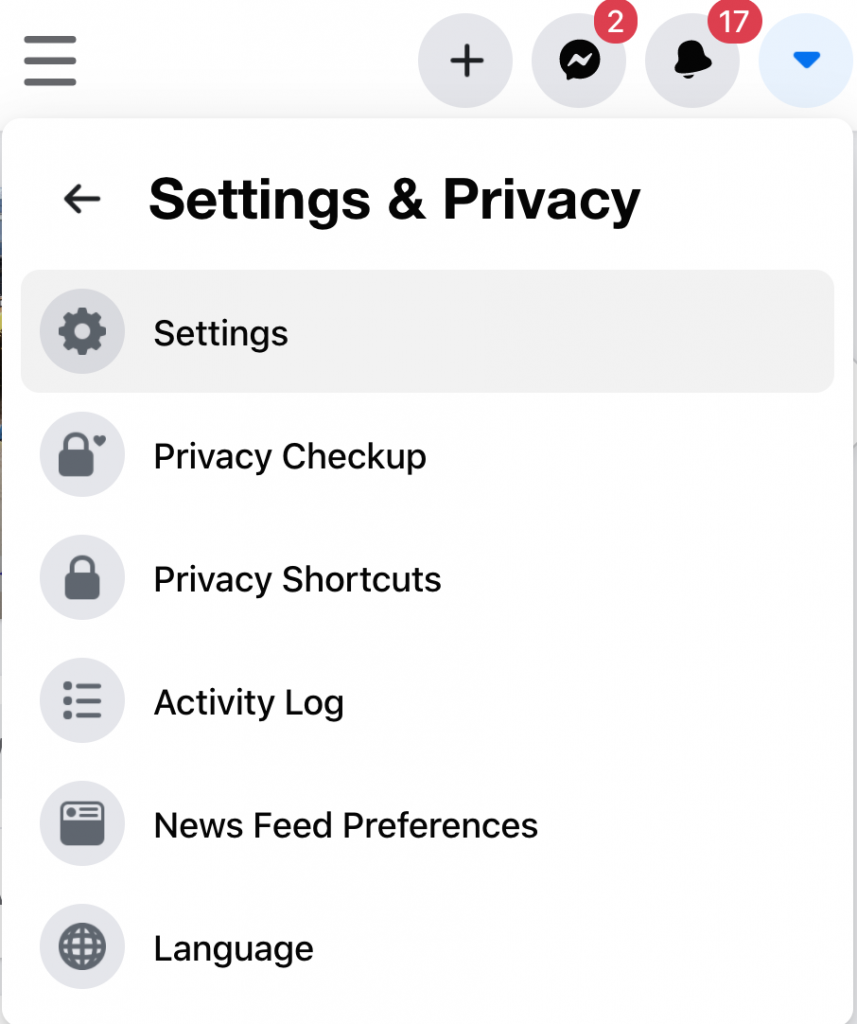 On the "Your Facebook information" settings page select the "Deactivation and Deletion" option. You may need to scroll down to get to it. You will get to "Deactivating or Deleting your Facebook Account" page.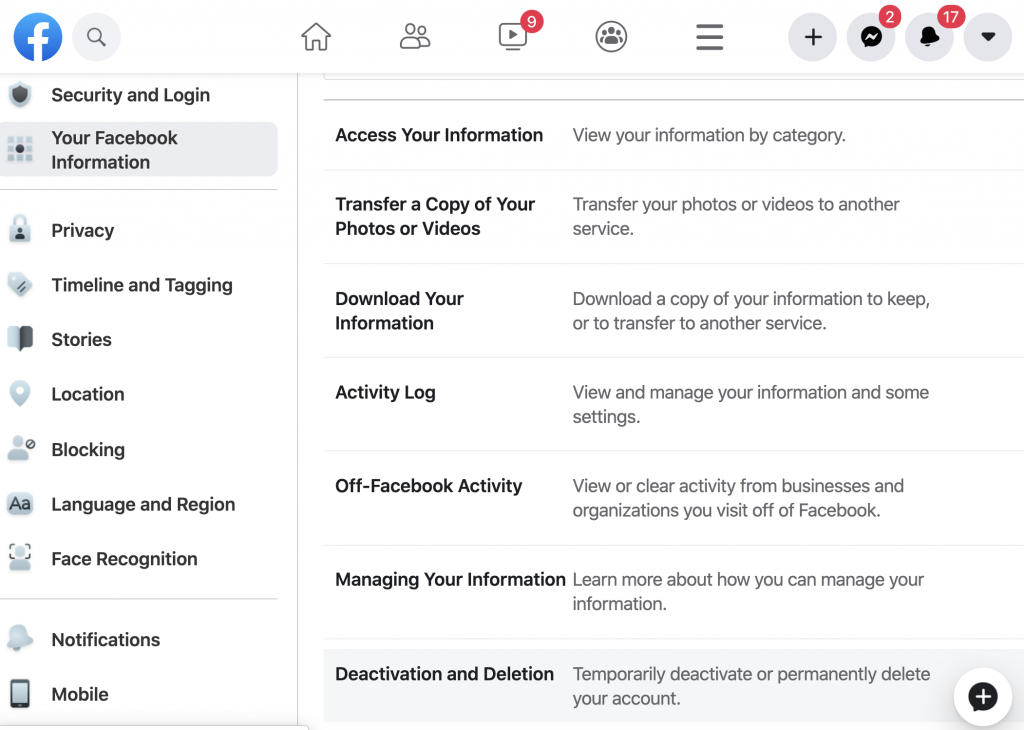 If you want to just Deactivate your Facebook account, select "Deactivate Account" option. If you still need to permanently delete your Facebook account, select "Permanently Delete Account" option and click "Continue to Account Deletion" button.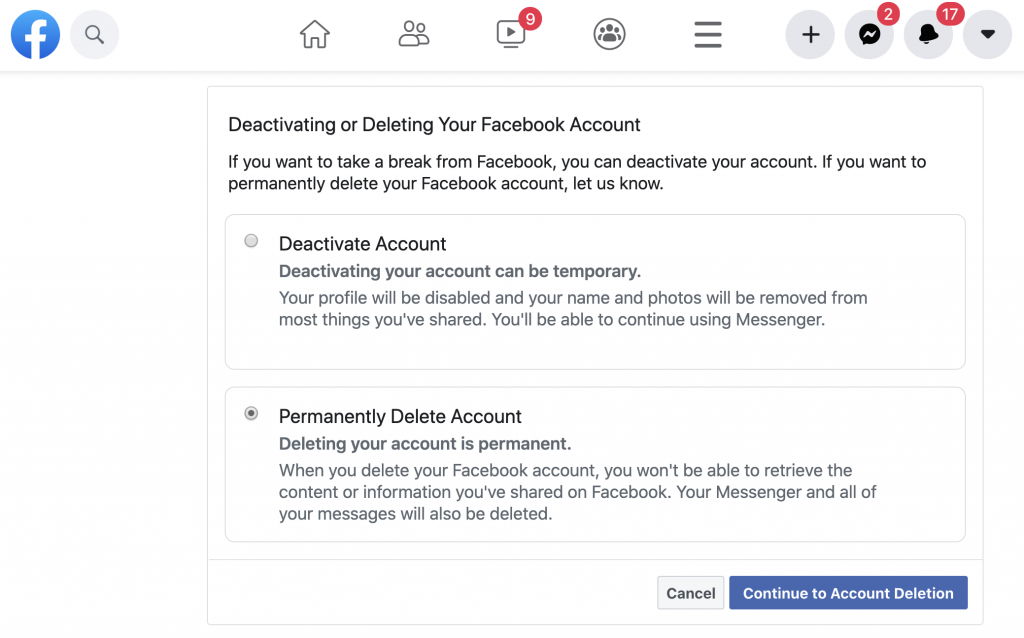 You will get to "Permanently Delete Account" page. On this page you will see several options:
To keep messenger, Deactivate instead. You may still decide to Deactivate your account if you decide to continue using Facebook Messenger.
Download your Information. Prior to permanently deleting your Facebook account it is strongly recommended to download and save information you have on Facebook. You can do it by clicking on "Download Info" button.
Manage ownership of Apps. If you have any Facebook apps on your Facebook Developer Account, you will lose access to your apps. If you want to keep access to your Facebook apps, you need to create another account before deleting your current one.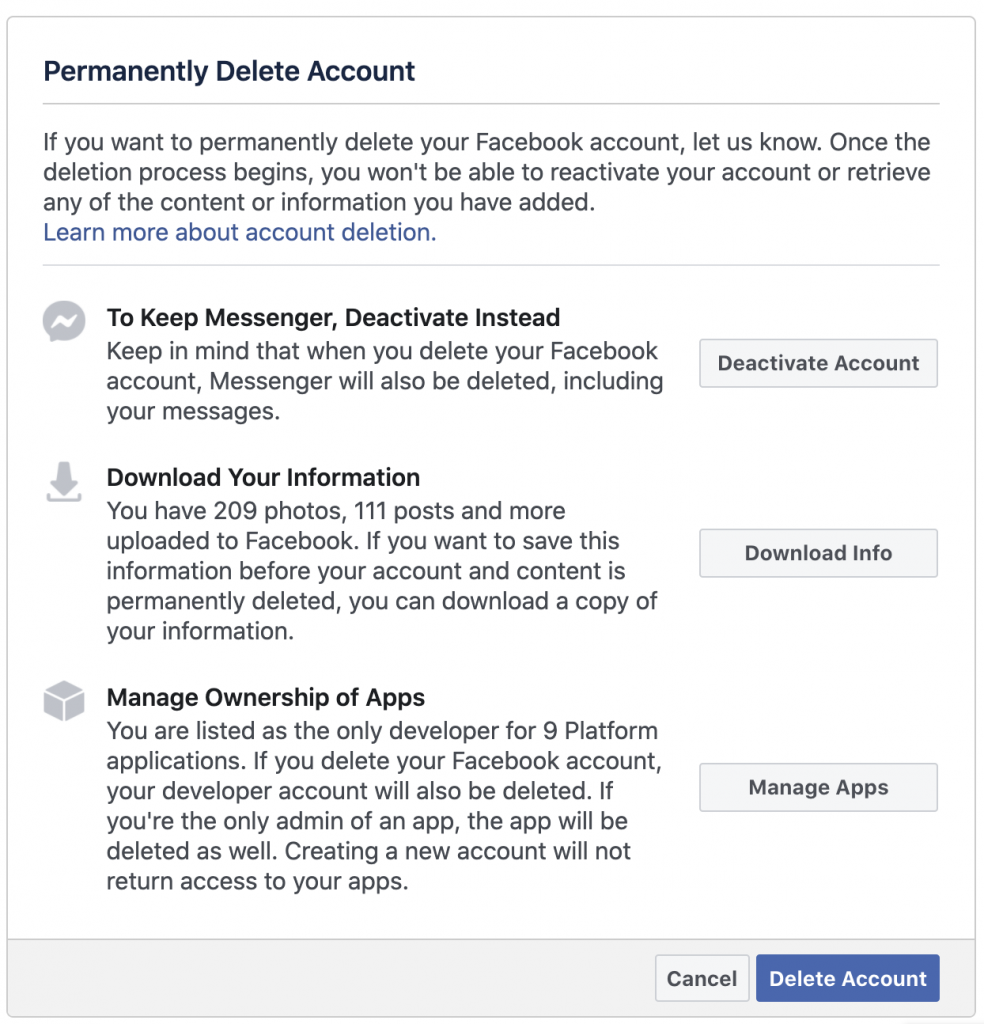 If you decide to save your Facebook data prior to deleting your account, you need to click on the "Download Info" button. You will see a list of all possible data types available in your Facebook account. Check or uncheck the checkboxes next to each type of data you want to download, choose an available download format and click on the "Create File" button.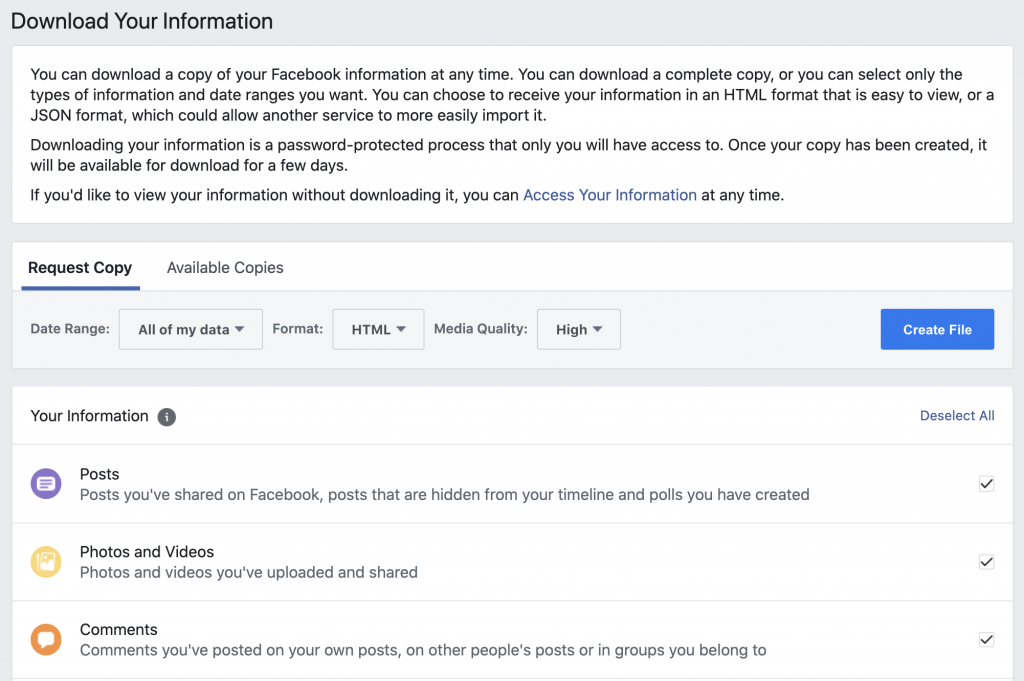 Once you done with downloading your data you can click on the "Delete Account" button to proceed with Facebook account deletion.
You will see a dialog asking you to enter your Facebook password e-mail to confirm account deletion.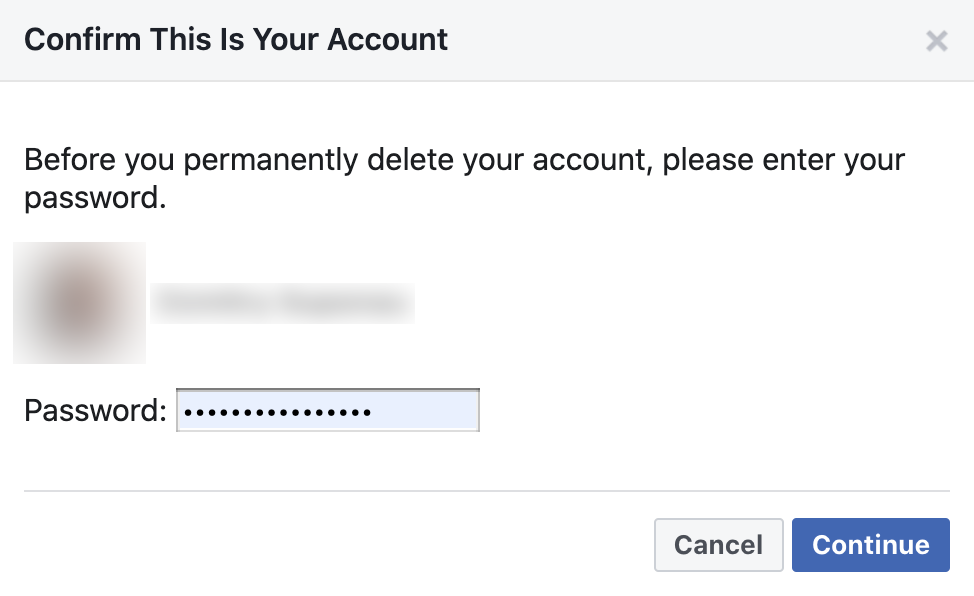 Enter your Facebook password and click "Continue" to finalize your Facebook account deletion.