Deleting your Google account is the last resort which you should take because there are many different subscriptions and properties which may be connected to your Google account. This includes:
Gmail
Youtube
Youtube TV
Google Pay
Google Play
Google Adsense
Google Ads
If you cancel your Google account, you will lose access to all of these products. That is why we strongly recommend considering deleting specific Google product subscriptions before proceeding with deleting the entire Google account.
To proceed with Google account deletion you can either navigate to https://myaccount.google.com/ or in any of the Google products you use click on the round account icon with the first letter of your name on the right top corner and then click "Manage account" from the popup menu.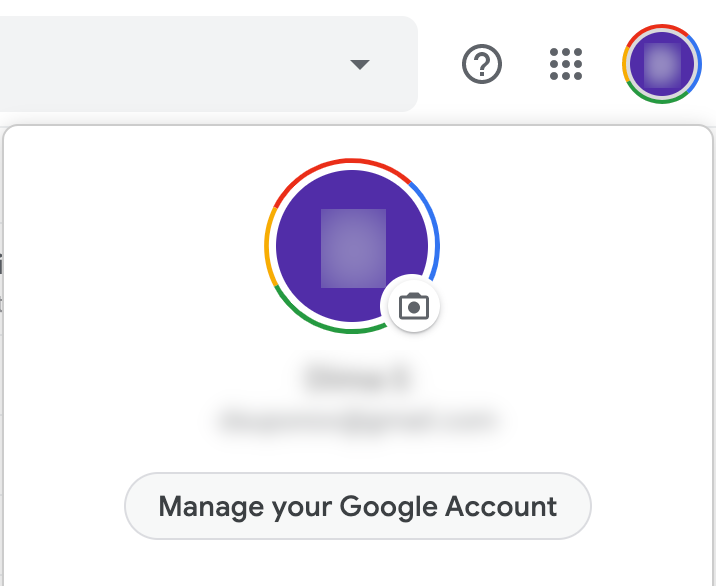 After that you will see your Google account management screen where you can switch between multiple different sections.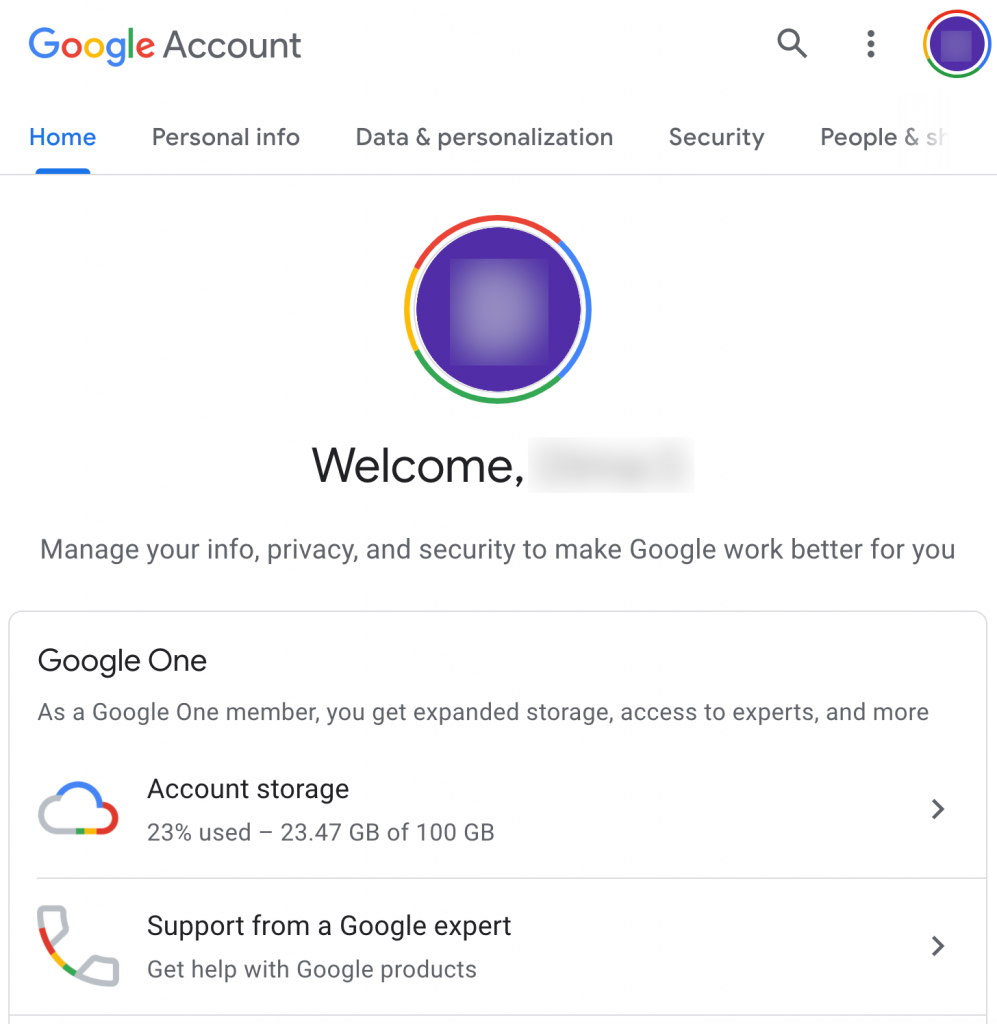 Look for the "Data & personalization" section and click on it. You will get to a page with a long list of Google data and personalization options. You will need to find "Download, delete, or make a plan for your data" subsection in it (you may need to scroll for this). In this subsection look for the "Delete a service or your account" button and click on it.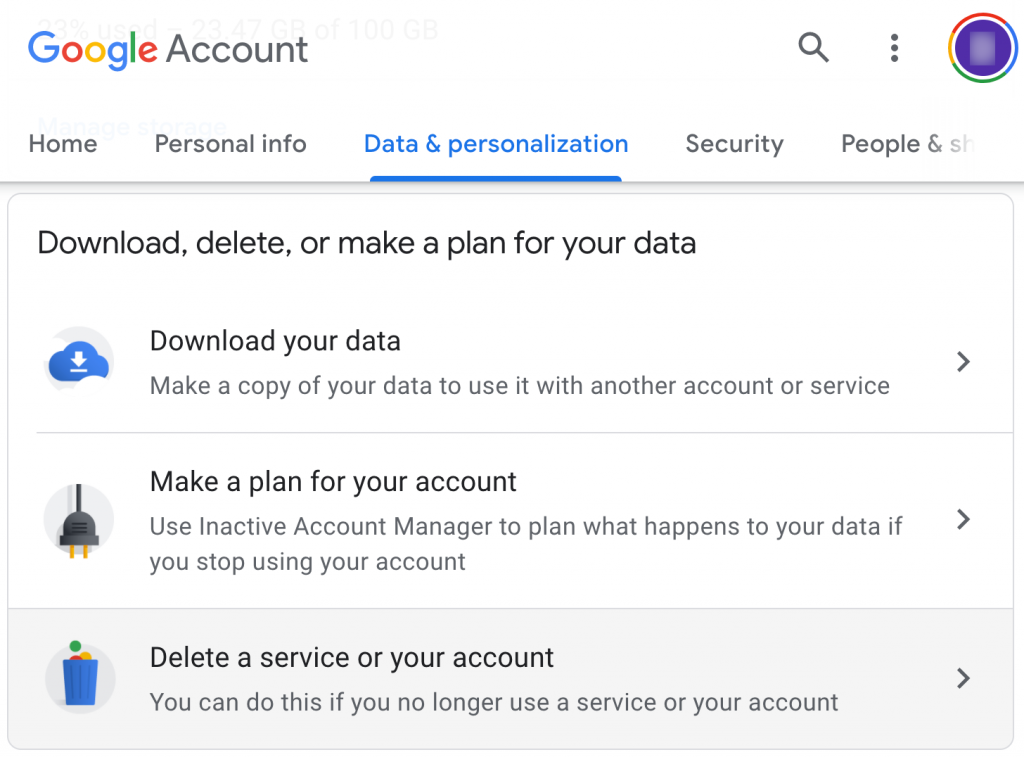 You will see a page where you can either choose to:
Delete a google service (we strongly recommend going this path unless you have reasons to delete the entire Google account)
Delete your Google account
Download data from your Google products for use with other vendors
Make a plan in case your account becomes inactive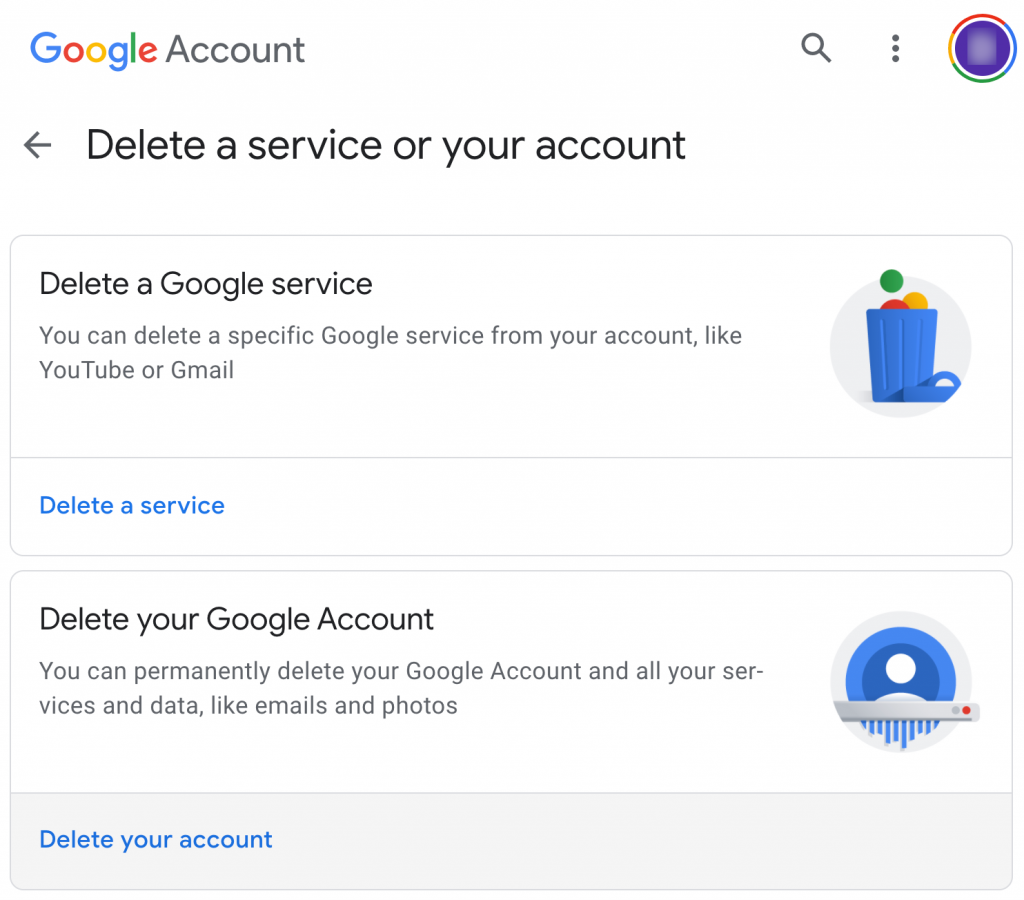 To proceed with Google account deletion, you need to click "Delete your account" link on this page. You will see a page where all of the products that you use from Google will be listed. Make sure to go through this list carefully in order not to lose access to something you need.
For example, if you used your Google account to sign in to any third party accounts you may lose access to them. Certain Google products like Google Adwords allow you to switch the account you use to access them. You will see a link to these products on the Google account deletion page so you can make a change to the products before cancelling your Google account.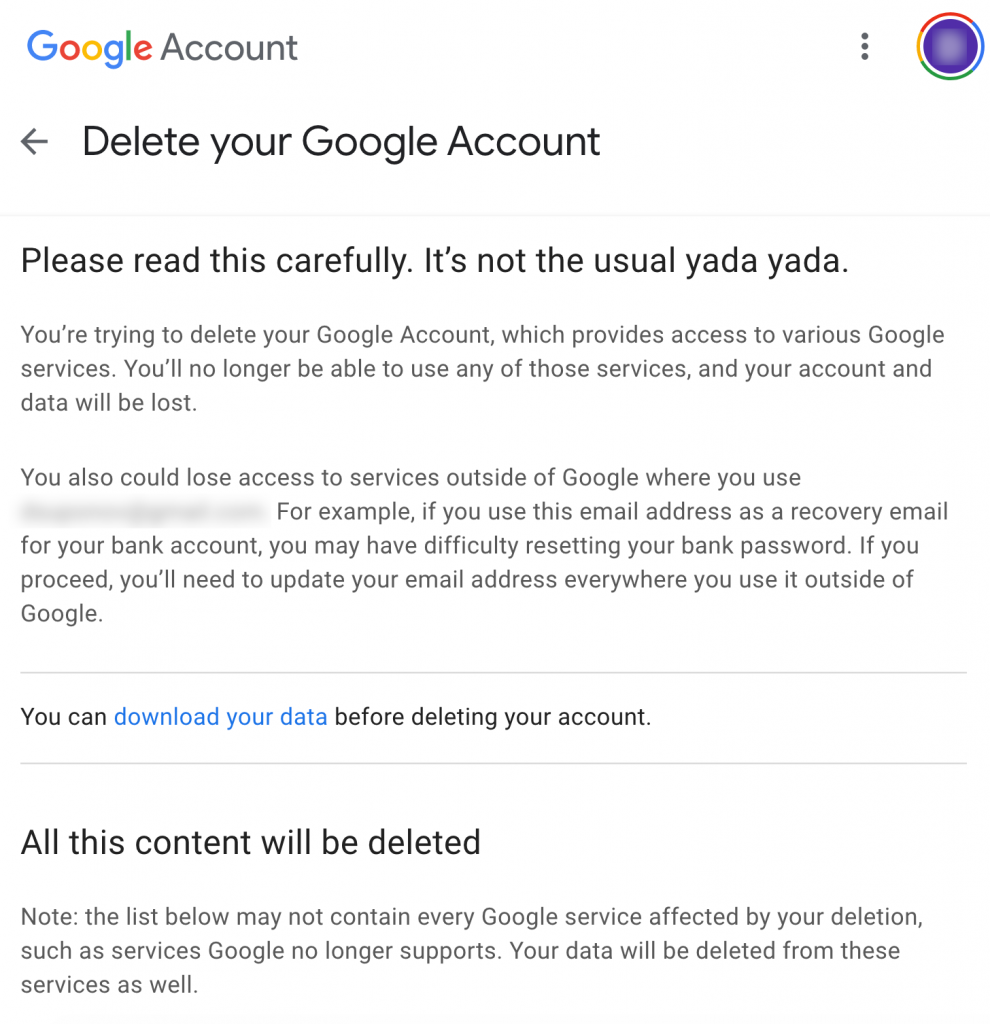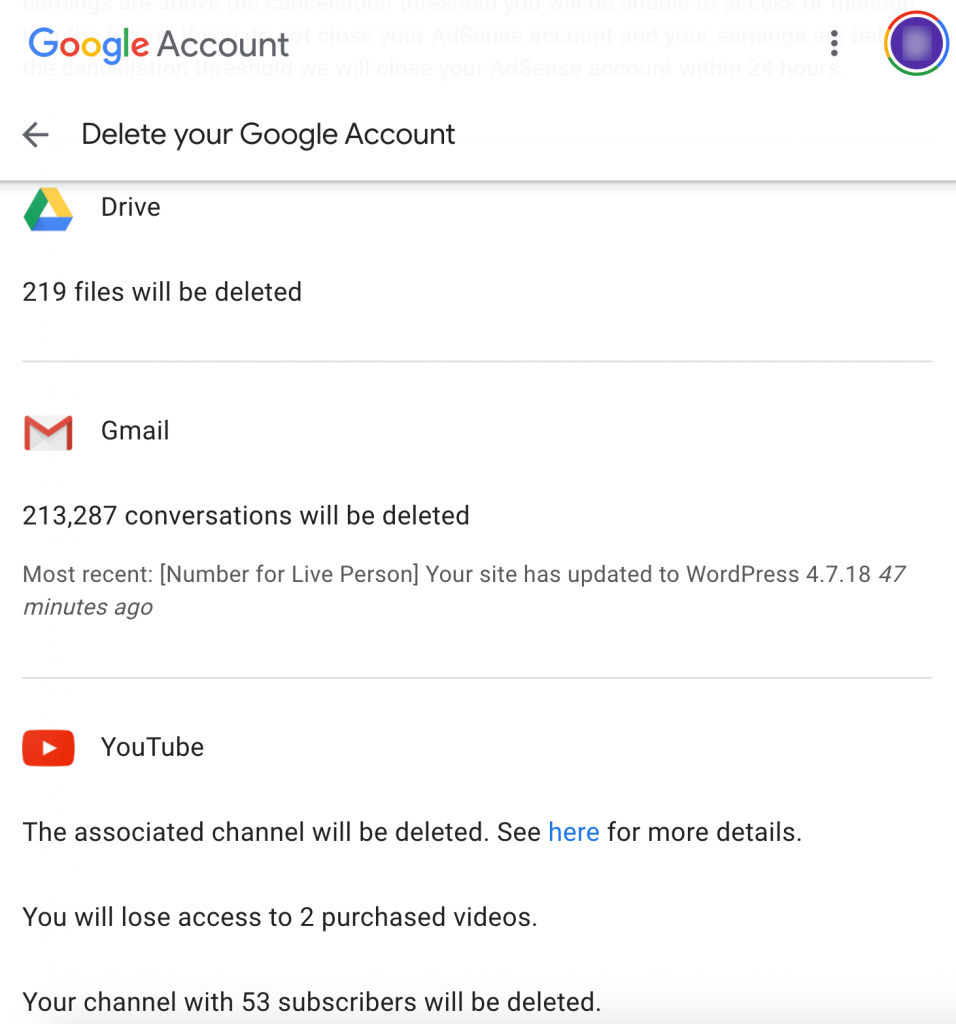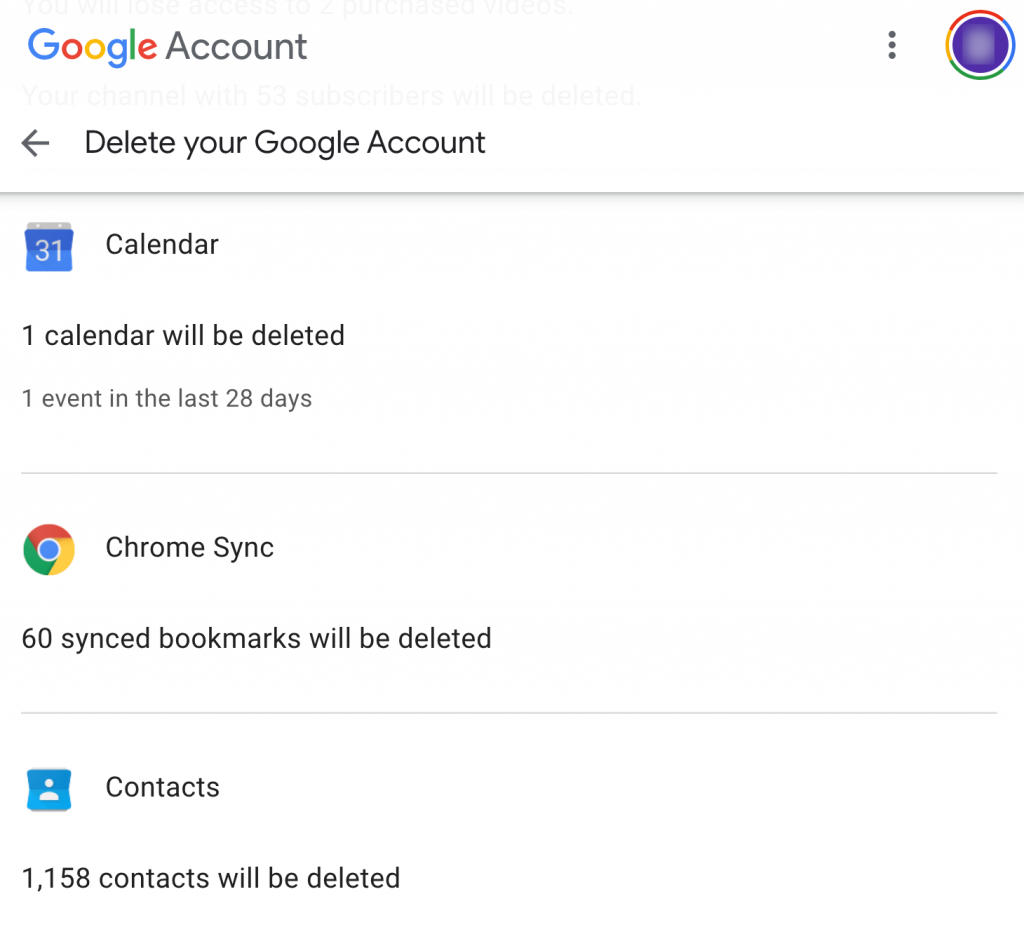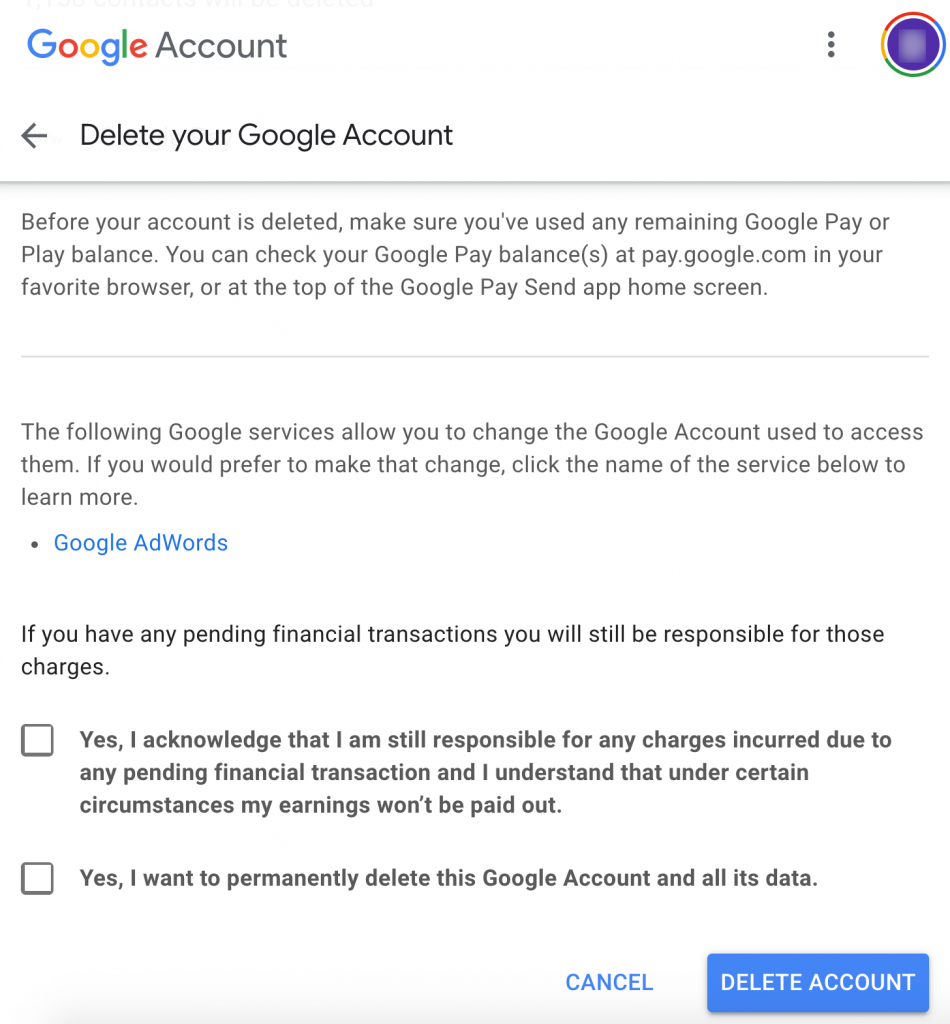 After reviewing everything on the final cancellation page check the checkboxes at the bottom of it and click on the "Delete account" button. Your Google account and all the data associated with it will be deleted.