Audible subscription could be only cancelled from the Audible.com website. In Audible.com app on mobile devices you can only view details of your subscription and purchase additional credits. Cancellation is not possible from the Audible mobile app. You need to visit the Audible.com website.
To cancel or change your Audible subscription navigate to Audible.com and click "Sign in" button on the right top corner of the screen.
You will need to enter your Audible or Amazon credentials and click "Sign in" button below to login to Audible.com.
You should see "Hi, Your Name" text at the top of the screen. Hover your mouse cursor on top of it and you will see a menu pop up. Click on the Account Details item in the menu to view your subscription details.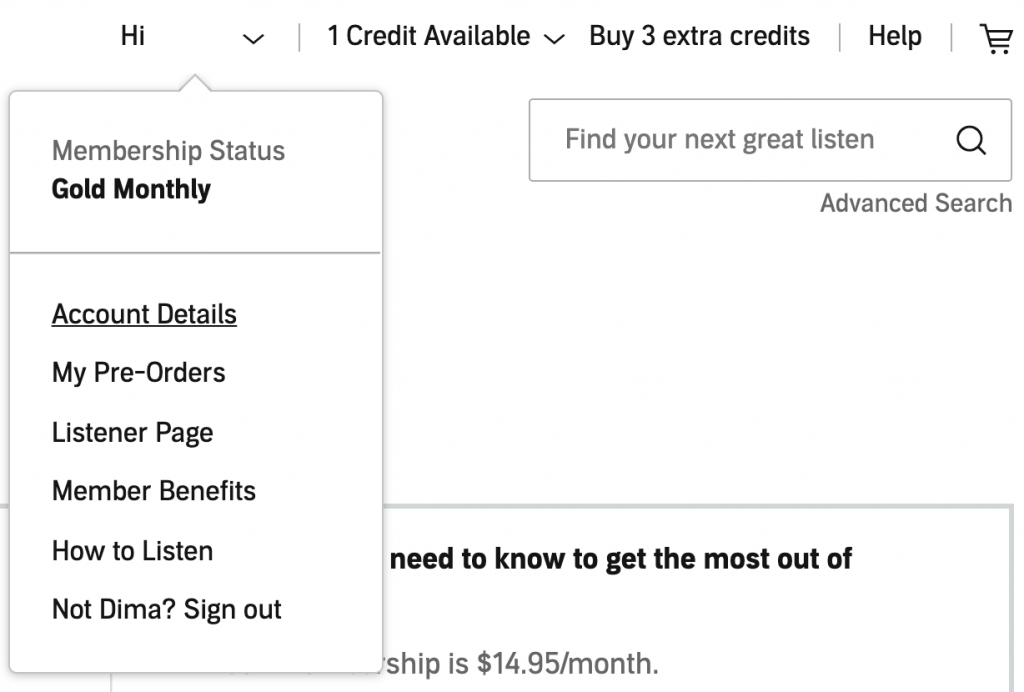 On the screen below you will see your current membership and number of credits you have available.
To proceed with cancellation, click on the "Cancel Membership" button below the membership details.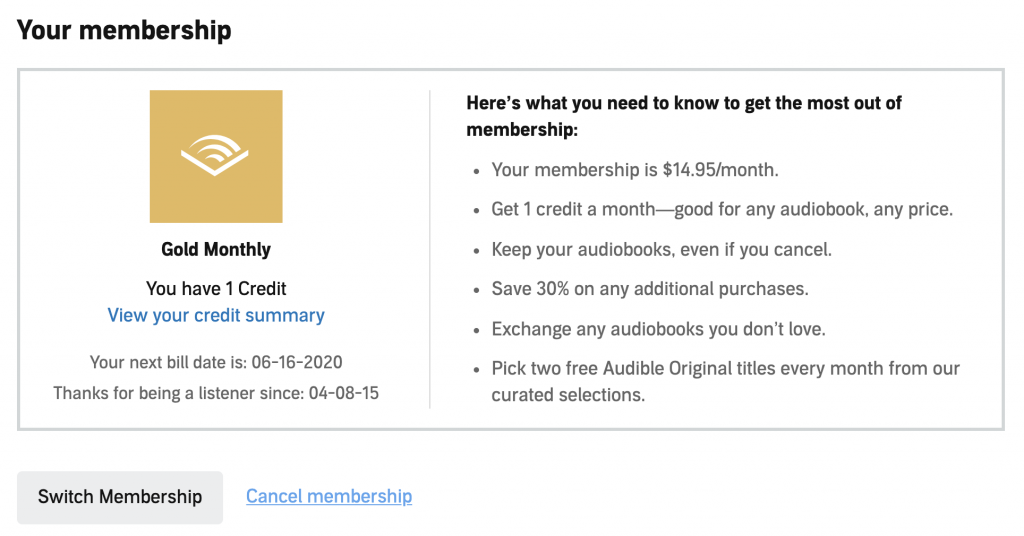 You will see a confirmation screen where you will receive a notification from Audible.com about your credits being lost during cancellation and suggesting trying Audible book swap. If you want to continue cancelling click on the "No thanks, continue cancelling" button. This will cancel your membership.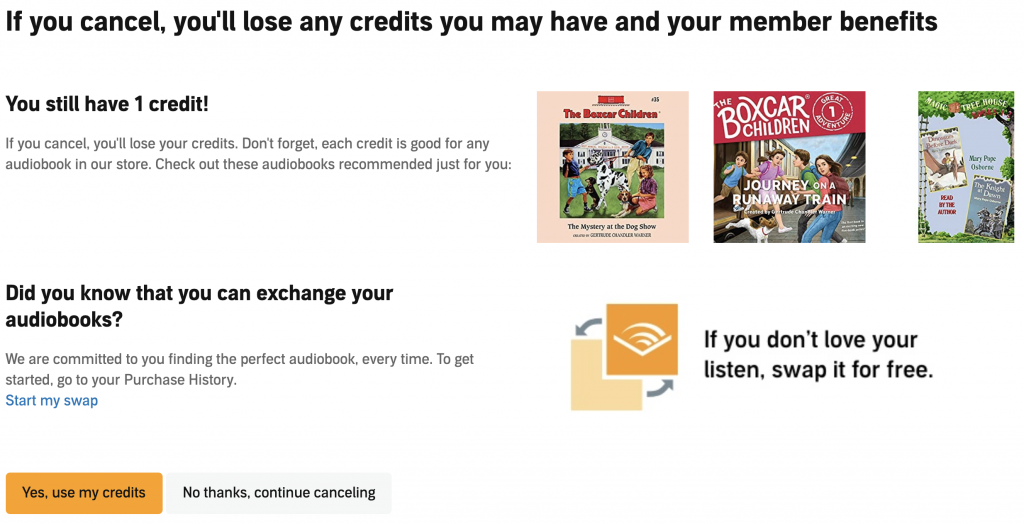 If instead of cancelling your membership you want to switch it to another plan, click on the "Switch membership" button. You will see a screen with various membership choices where you can select the one which suite you best.
If you still select "No thanks, continue cancelling" button you will receive the final screen where you will see more offers from Audible to keep you as a customer and a "Finish canceling" button as shown below.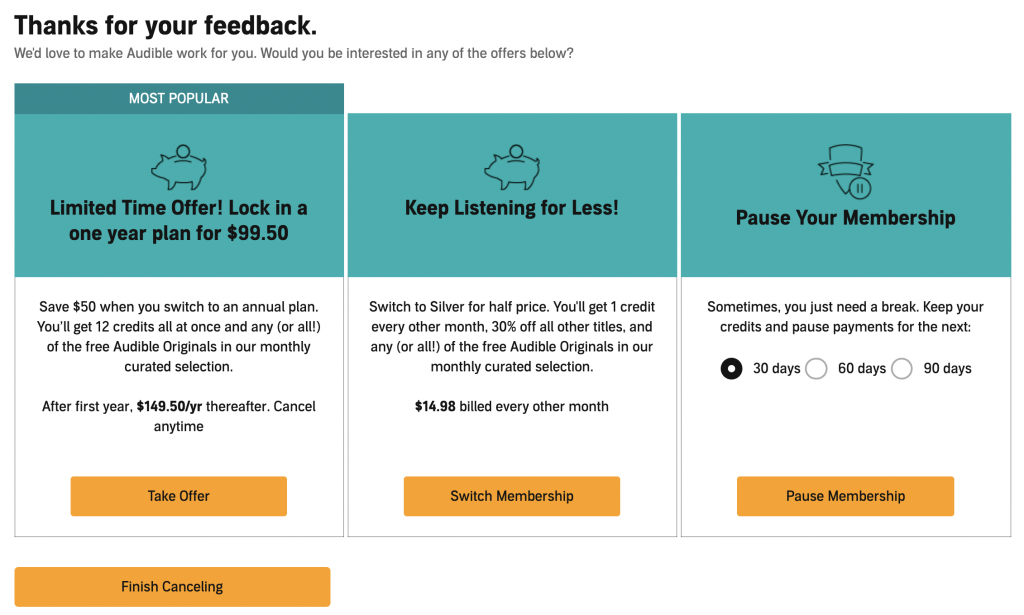 Pay attention to this screen, it includes some good offers which may interest you to stay Audible.com customer. For example, instead of monthly Audible.com membership it may offer you a yearly membership with $50 discount. You may choose to pause your Audible.com membership instead of canceling it.
Audible Book Exchange
Instead of cancelling Audible membership it may be a good idea to try book swap. Book swap allows you to swap the book you don't like due to any reason to another book from Audible.
To swap the book login to your Audible.com account and navigate to "Account details" as shown on the screen below.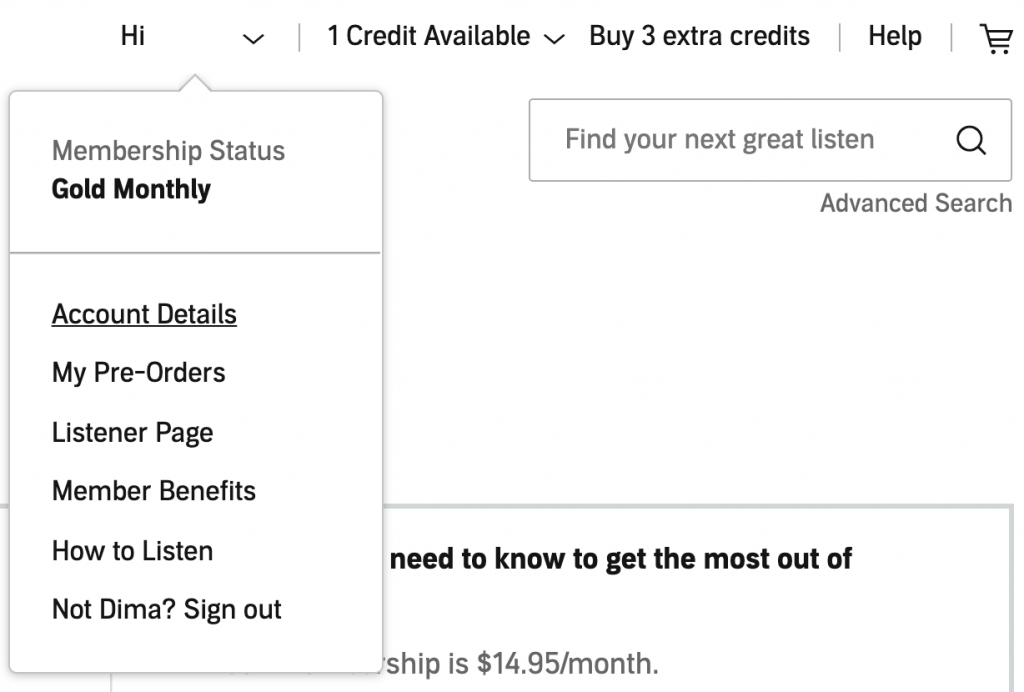 In the menu on the left select "Purchase history". You will see all your purchases from Audible.com. Next to some of the purchases you will see "Exchange" button.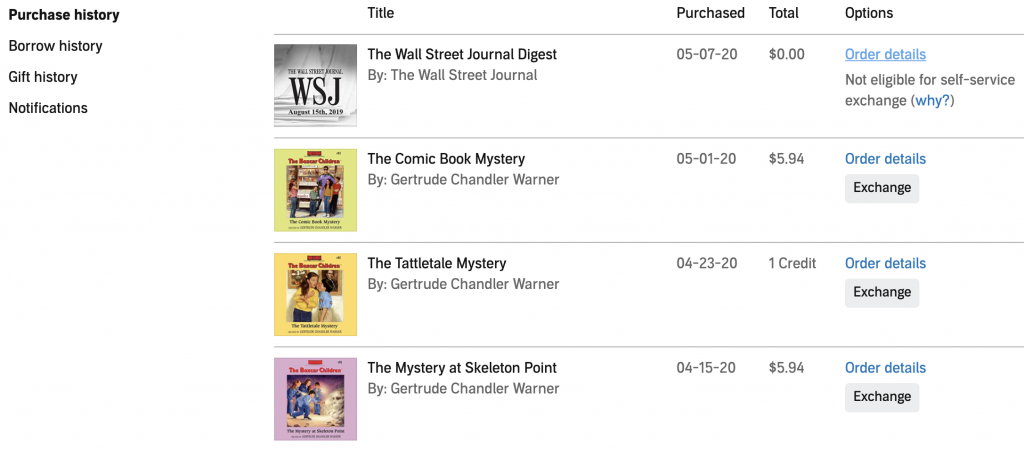 If you click on it, you will see a box asking you why you want to exchange an item from your collection. Select the reason which matches your concern the best and click "Exchange".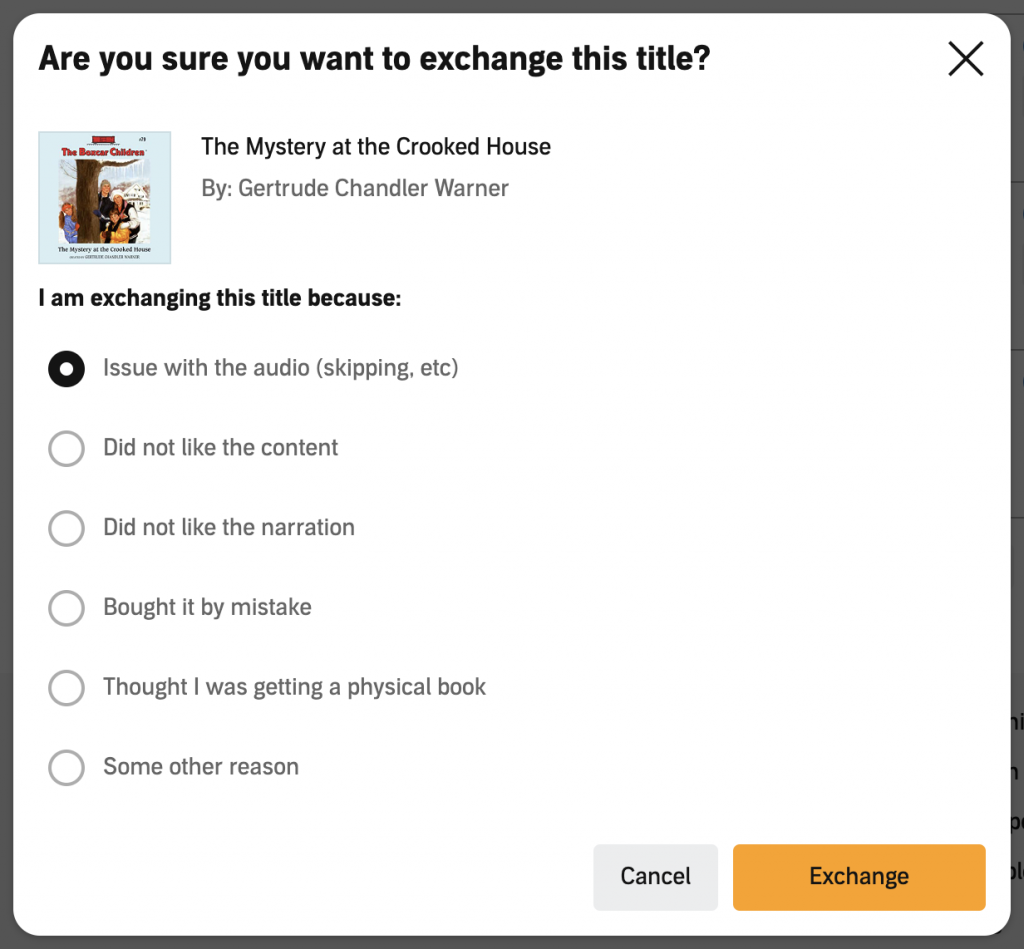 After your exchange is processed you will see the page confirming that the purchase was refunded, and you can choose another book of your liking.